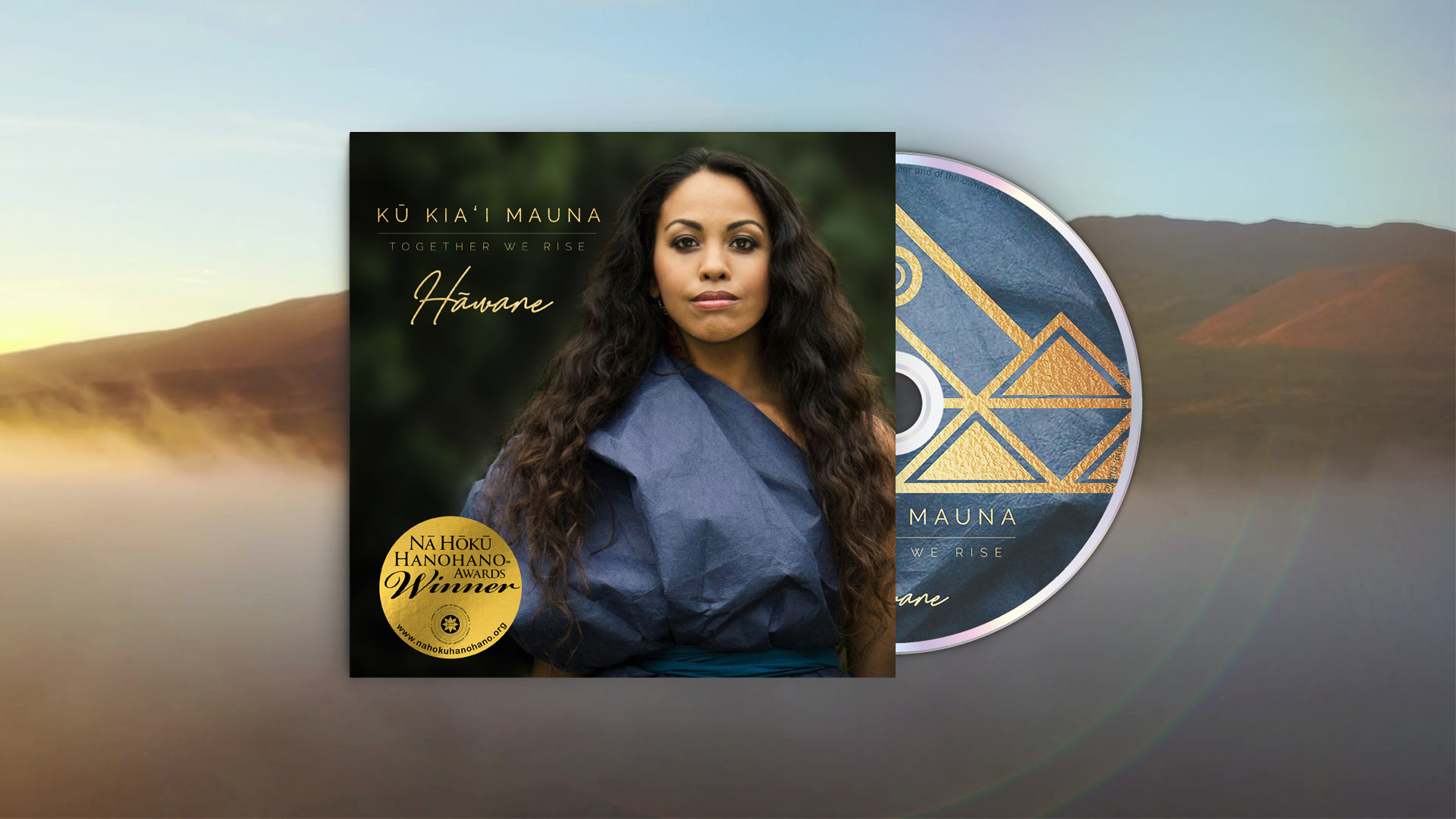 Nā Hōkū Hanohano Award
Winner of Contemporary Album of the Year
"Kū Kia'i Mauna – Together We Rise"
The stars that reflect on the waters of Waiau are as ancient as they are sacred. Tonight, under the same constellations that our ancestors looked to for the pathways home, I lift my deepest, most reverent gratitude to the mountain that inspires me to sing and to stand. It is a true honor for music written for the movements of change and unity in Hawai'i to be nominated and win at this years Nā Hōkū Hanohano Awards.
I celebrate this with my whole soul because I know that tonight the words, `Kū Kia'i Mauna,' will be spoken in this beautiful space that honors the legacy of music in Hawai'i.
Tonight, for me, is about Mauna Kea. The TMT is still not built on her sacred summit because Warriors are Rising from every Direction to stand for the rights of the 7th Generation Nation. A generation that will know that Hawai'i is Everything we stand for. Who will know their connection to the depths of Kanaloa to the sacred Hā of Hāloa. Who will still stand for the Freedom of the Streams and the liberation of all of our lands and peoples. Who will continue the voyages of Hōkūle'a, Makali'i, and Hikianaloa. Who will lift the Burdens of Many by remembering to care for themselves, one another, and the earth with care, love, and respect. Who will recognize the Mana of Wāhine and return dignity to all women and all manifestations of the divine feminine. Who will remember the words of Hale Mākua, 'to love all you see with humility. To live all you feel with reverence. And to know all you possess with the heart of discipline.' Who will live knowing that we need one another just like we need water to survive because water is life and life is something we are blessed to have. Who will know how to 'Oni a Pa'a for all that is pono. Who will know in their hearts that Together We Rise.
I offer up my many thanks to every single person who put their time, love, and intention into the creation of this album that is dedicated to Aloha 'Āina 'Oia'i'ō.
From my heart to your heart
From my mountain to your mountain
From my rivers to your rivers
From my ancestors to your ancestors
From my light to your light
Alohanuiākea
Ola!
Nā Hōkū AWARD SPECIAL
Signed Album "Kū Kia'i Mauna – Together We Rise"
To celebrate the win of the "Contemporary Album of the Year" of the 43rd Nā Hōkū Hanohano Awards 2020, a signed version of Hāwane Rios' debut album "Together We Rise" is now available for purchase.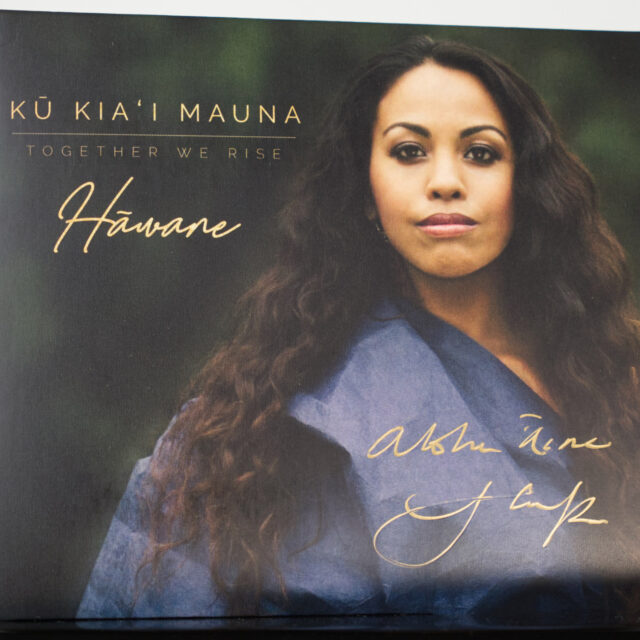 You can purchase the signed 2D physical CD version of Hāwanes album
Kū Kiaʻi Mauna Together We Rise in Hāwanes shop
ALBUM - TOGETHER WE RISE
"Kū Kia'i Mauna – Together We Rise"
Immersive Headphone 3D Version
Hāwane Rios is deeply honored and humbled to announce the release of her latest Nā Hōkū Hanohano Award Nominated album Kū Kiaʻi Mauna Together We Rise mixed in 3D audio technology in collaboration with Religion Records. With the use of regular headphones (Immersive Headphone 3D), experience Hāwanes music arranged with the intent to create a 3-D stereo sound sensation of actually being in the room with the performers and instruments.
Purchase your Immersive Headphone 3D Version here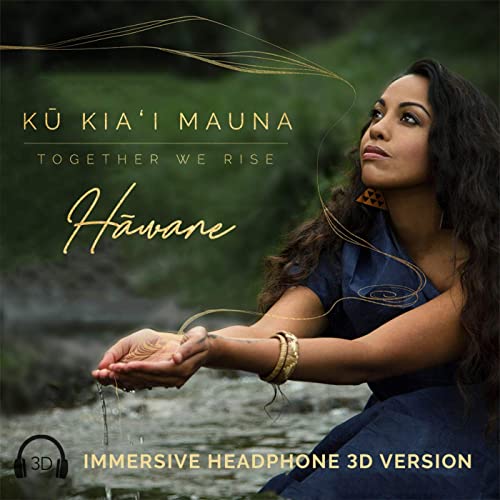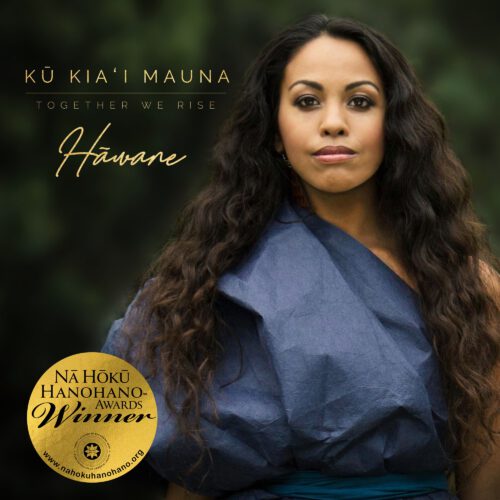 ABOUT
Aloha 'Āina. Hāwane Rios is a kanaka 'oiwi (native Hawaiian) singer and songwriter from Waimea, Hawaii. She was raised from an early age in the traditional art forms of chant and dance which inspired her passion for music and songwriting. She believes that music is a powerful catalyst for change and is moved to write and sing songs with a healing and unifying message. The music she shares reflects her deep love and commitment to Mauna Kea and honors the solidarity that the mountain has bridged with many other movements around the world that are centered on protecting the rights of this beautiful earth. Together We Rise. Kū Kia'i Mauna.